Click here for press articles about Cartera Media and its proprietary product, Healthy Living, which is an excellent marketing tool that utilizes a news-style format for making your news our business!

To learn more about Cartera Media, and how it can create a customized marketing plan for you, please call 317-828-1787 or e-mail teresa@carteramedia.com.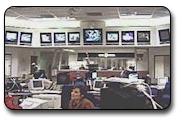 Visit healthylivinginfo.com to learn more about Healthy Living's media offerings on television, radio, print, and the Internet.