The "Multiple Media" Advantage...

Cartera Media has a long list of satisfied clients, including major hospitals and pharmaceutical companies, as well as physician practices and small business owners. Utilizing a unique "multiple media" advantage, Cartera Media can promote your company's product and/or service through any or all of its proprietary "Healthy Living" vehicles currently available via television, radio, print, and the Internet.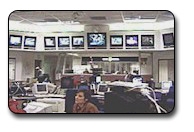 For example, the powerful reach of television combined with the targeted, interactive nature of the Internet, delivers a powerful "1-2 punch" that combines cross-promotional benefits with double the exposure. Each of the Healthy Living with Teresa Tanoos™ media products - including the magazine, radio, and TV show - drive viewers to the Healthy Living Website at www.healthylivinginfo.com, where visitors will find additional health and lifestyle information, as well as archived content from previously broadcasted television shows; plus, an Interactive Version of the latest issue of the Healthy Living Magazine!

Healthy Living with Teresa Tanoos™ offers advertisers the opportunity to reach a highly targeted audience of health-conscience consumers through an integrated on-air/online campaign that maximizes an advertiser's exposure across multiple media at once. With an ever-changing menu of content, such as embedded links to an advertiser's own site from the online version of Healthy Living Magazine, and sitestreaming video clips of individual segments within the Healthy Living TV shows, an advertiser can expand its coverage worldwide.